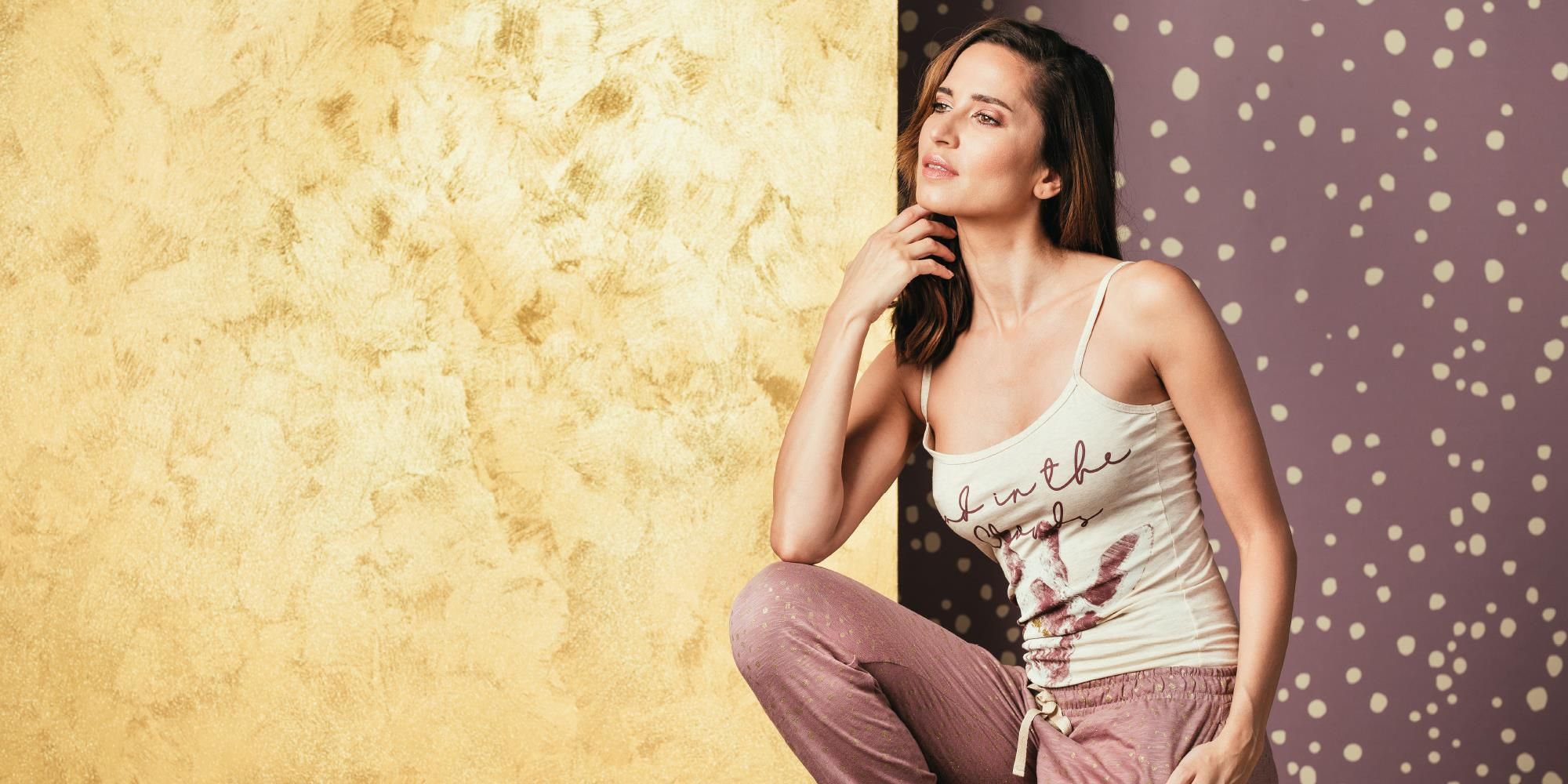 Extremely comfortable underwear and sleeping programmes for the whole family. Extreme Intimo makes sure that your skin is in contact with only the best fabrics.
Underwear and pyjamas that stand out
Choose clothing that will make you feel great at any time of the day. Extreme Intimo brings only the best for your comfort and ensures that the skin is always in contact with only the highest quality fabrics. The store, at Supernova Kamnik shopping centre, always delights you with new attractive collections of the sleeping programme and unique underwear for women, men and children at an affordable price.
Choose and combine the most lovely cotton pyjamas, nightgowns, overalls and fashionable leisure clothes – T-shirts with short or without sleeves, shorts, jackets, tracksuits and leggings will wrap you in a pleasant feeling of softness. For the most intimate moments, treat yourself to Extreme Intimo underwear. Ladies emphasize their femininity with bras, panties, brazilian pants, thongs, while gentlemen choose the endless comfort of cotton undershirts, pants and boxers. In the store you will also find a great selection of thermal underwear, legwear and sports tops. Before going on holiday, choose attractive Extreme Intimo swimsuits. You will also be impressed by the offer for the youngest with the most attractive bodysuits, rompers, baby clothing and the playful children's collection of pyjamas, underwear and leisure clothes.
Extreme Intimo - a touch as gentle as cotton
The fast pace of life and many commitments require underwear and clothing that will make you feel comfortable. With this mission, the story of Extreme Intimo began in 1992. The brand believes that what goes directly on our skin must be gentle and soft, therefore it is striving to use natural fabrics in its collections. Extreme Intimo is a reflection of modern times and makes you always feel beautiful, comfortable and enthusiastic. With the latest fashion trends and a rich variety of offers, it has become a popular family brand that can be found today in 107 specialty stores in 8 countries (Slovenia, Croatia, Serbia, Bosnia and Herzegovina, Macedonia, Montenegro, Czech Republic, Russia). Mums, dads, children of all ages and babies, they all enjoy wearing Extreme Intimo collections. The effort to offer consumers unique products of excellent quality is also confirmed by numerous awards and recognitions.